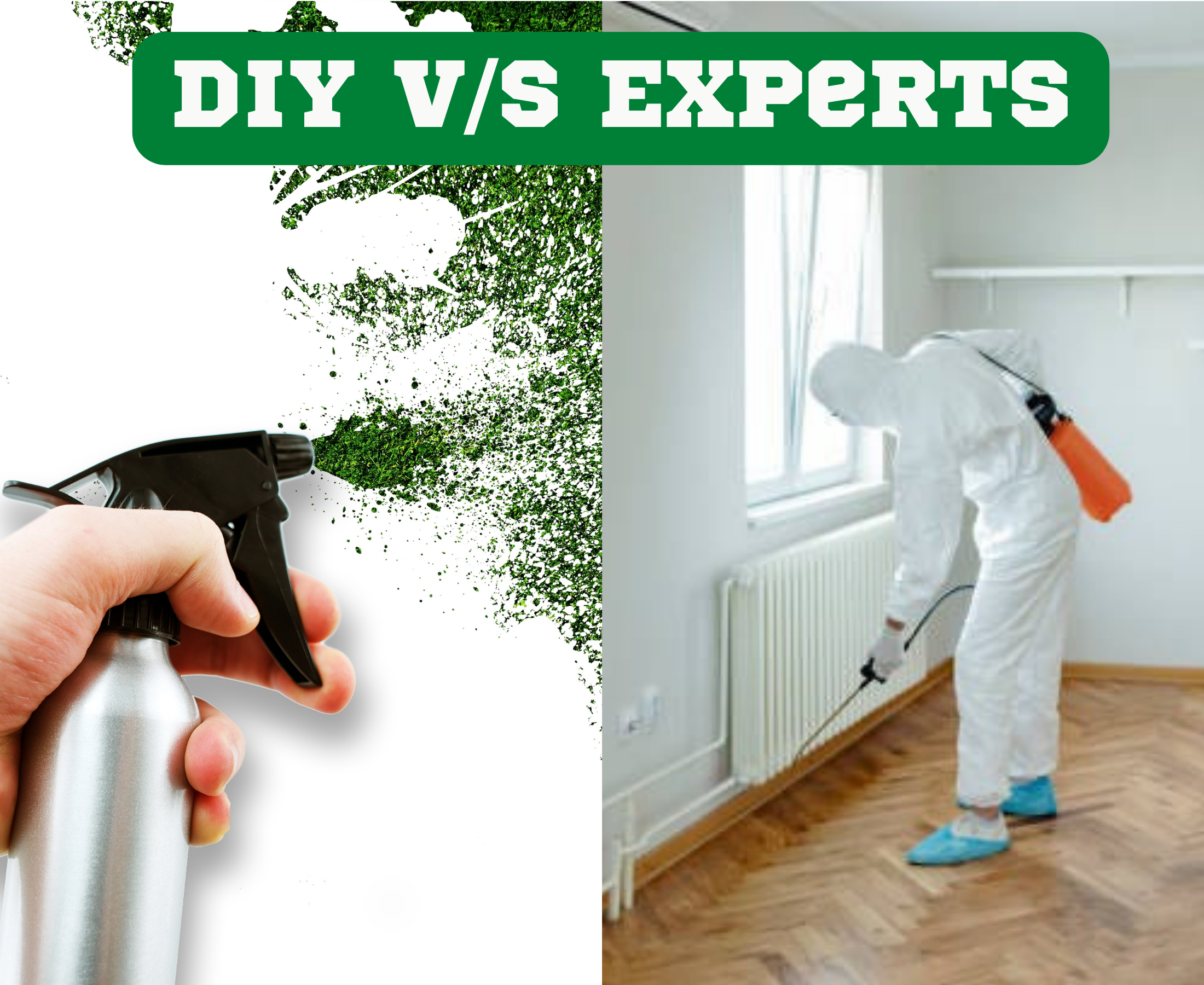 Whatever type of pests invades your home, be it cockroaches, ants, mosquitoes, bed bugs, etc., one thing is fixed we all want to get rid of them as soon as possible. Usually, people need help with two choices: to call pest exterminators or do it yourself technique.
How to choose between DIY & pest experts
Our primary concern is to solve the problem, so the solution should be finalized according to the problem. And factors like pest infestation level, cost, safety, and convenience can help you sort out the options.
Infestation level & cost
Pest infestation at any scale is terrible. But it could help us choose the right solution for it. DIY solutions are best for less infestation, whereas if you are dealing with controllable pests, problem experts would be better.
DIY solutions like traps and homemade solutions are a great help when the pest infestation level isn't much. The result will be 100% satisfactory if the method is implemented correctly. And DIY methods are mostly cost-friendly ways to control pests.
On the other hand, pest control professionals are the best choice when you have a high infestation level. But calling pest control exterminators are bit expensive method.
Safety & convenience
If we talk about convenience, both are good at some point. Pest control experts are good as you don't need to see everything yourself, experts will handle everything from examination to pesticide application. You may even ask to empty the house for the time being because of chemical uses.
And if you opt for organic pesticides by experts, it will be a very costly way to deal with pests.
On the other hand, DIY is as easy to use as buying any other goods from the marketplace and using them. In addition, many DIY pest control solution includes product present in the home and is entirely non-toxic. Thus you don't require emptying the house for their use.
Risk factor
If chemicals are used, it contains many health risk and environmental risks. But DIY methods often include homemade solutions or products that are safe to use. But it is necessary to know about the product before use.
Pest experts usually use chemicals to get rid of pests. And if sprays are used, they can be inhaled and risky for health. Although you may not need to be worried about correct use, sprays last in the air for a long time and could be hazardous for kids and pets.
Effectiveness
Both methods have great effectiveness. It is based on your preference for what you will use. If you prefer safety as a priority and use organic/natural solutions, DIY will be the right choice for you. Otherwise, experts are good if you want a solution fast without any involvement from your side.
But both methods have limitations, as choosing a DIY pest control solution for large-scale infestation will be hectic and require a lot of time. Similarly, for low-scale infestation calling pest control experts will be a waste of money.
While you are struggling with choosing the best solution for your pest problem, considering the abovementioned point will help you make the right decision. And you can save yourself from wasting time, money, and hassle.
Dec 06, 2022

Category:

Blogs
Comments: 0