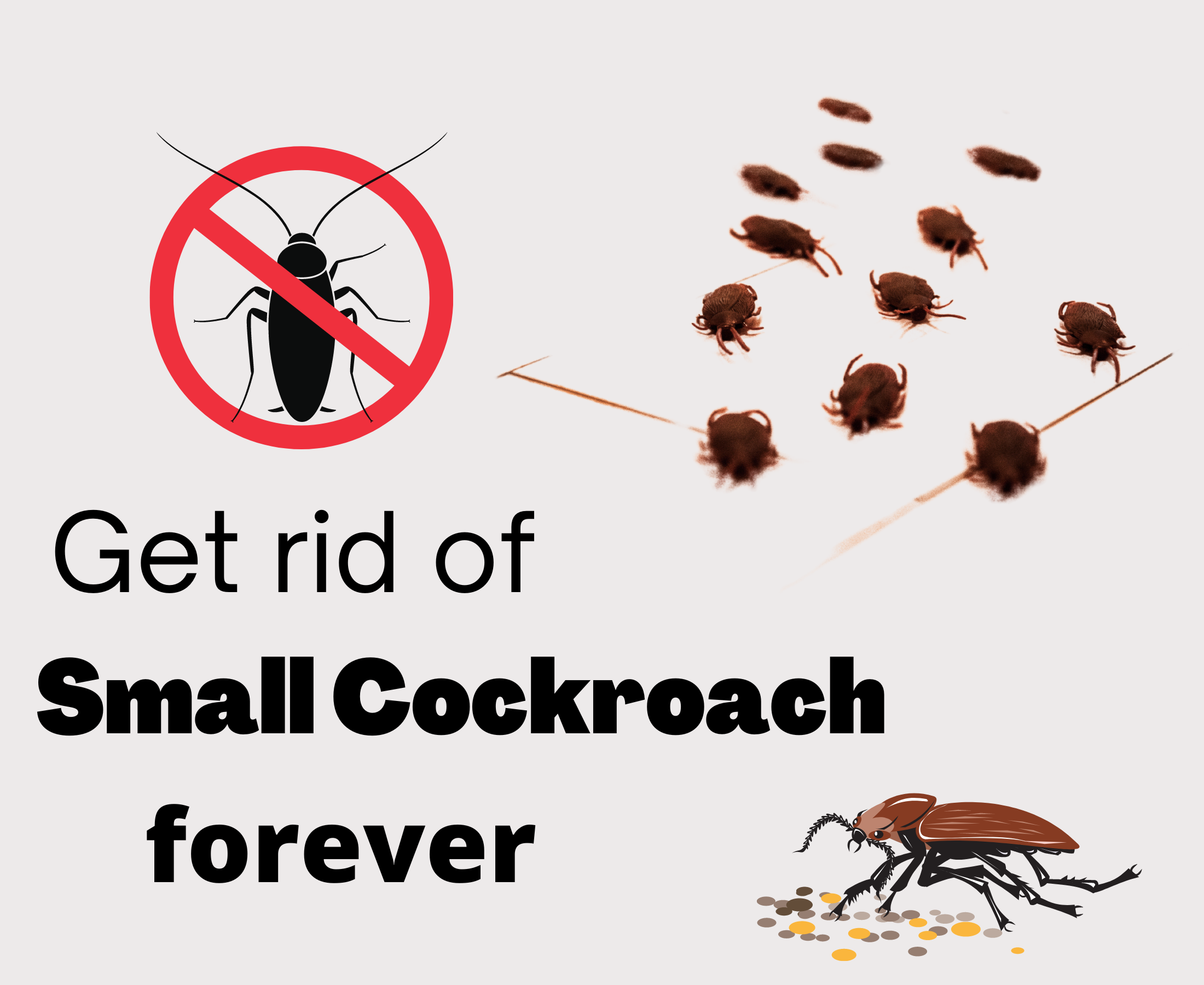 Cockroaches are more dangerous than just nuisance. They spread many allergens and one of the most famous diseases that roach spread is food poisoning. In India we have 3 – 5 billion of food poisoning cases every year. And 1.8 million people got die due to food poisoning.
Cockroaches are hard deal with and when it comes to small roaches. They are even more difficult pest. Although we have lot of choices to control roach problem including with pest control exterminator, organic or chemical sprays, cockroach traps, gel bait, etc.
In most case of small roaches' pest control exterminator are called to get rid of the roach problem. But this is not cost effective way, and doesn't fit into everyone budget. On the other hand harsh chemicals are used by pest control exterminator. And these chemical are not safe to use if you have kids or pets around.
So let's us learn about some other way to terminate small roaches in cost effective and safe way. It consist organic DIYs and home remedies to eliminate cockroaches.
Hygiene is the key
One of biggest causes of roaches in the kitchen is dirty plates in sink or unhygienic sink. Overflowing garbage cans and food crumbs invite roaches. No wonder why roaches loves to be in the kitchen the most. And once the cockroaches find way to food and water, it become hard to get rid of them.
Unhygienic is not the only reason that invite roaches but keeping the home hygiene will reduce the chances for roaches. Clean the crumbs, don't leave dirty dishes in the sink, wipe out water completely.
Cockroach gel bait – anti cockroach gel
Cockroach gel bit is best solution to keep mosquito away with safest and effective technique. Most of the roach bait includes fipronil as active ingredient. Fipronil is consider as lowest toxic and effective ingredient against roach problem.
Boric acid 
Soapy water
Bay leaves
Essential oil (Neem and peppermint oil)
 Essential oil such as rosemary, eucalyptus, peppermint and neem will make the roaches run away. However essential oil is an organic solvent and doesn't kill the roaches. So for the people who have little sentiments toward these little pests, it's the best option. Especially rosemary essential oil shows wonderful results in eliminating roaches
Sep 06, 2022

Category:

Blogs
Comments: 0