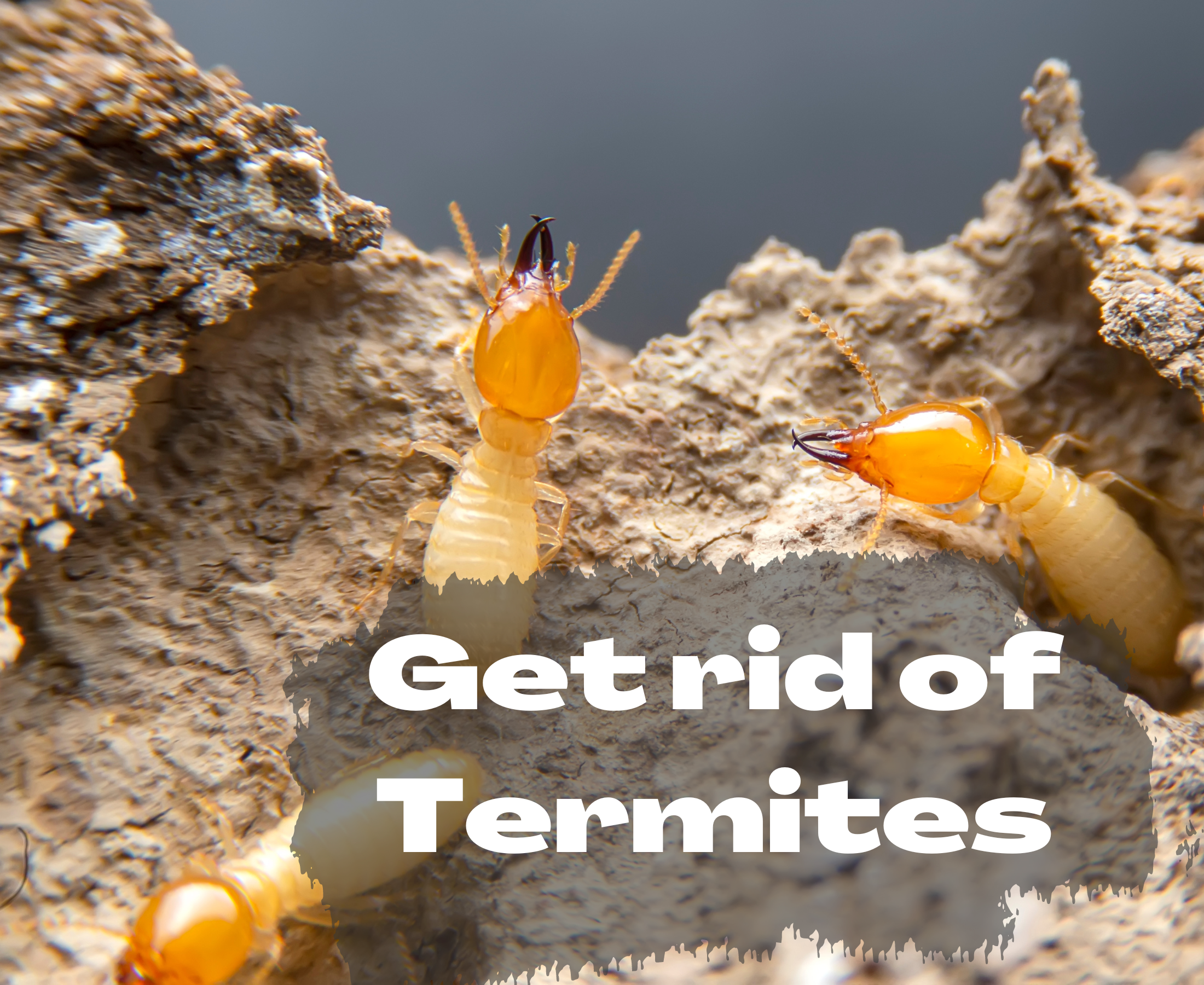 Termites are very destructive pests that can ruin your building foundation and expensive wooden furniture in a short amount of time. Along with that termites create mud trails which can be the reason behind allergies in many people. Termites may not cause or transmit any disease directly but they can indirectly be the reason for allergic reactions.
All this makes it essential to eliminate the termite problem. But the problem is termites cannot be eliminated easily and the procedure can take some time. Meanwhile, some tricks can be followed to stop them from any further destruction.
These methods can also help with keeping the pest away from your house afterward (after the elimination of termite infestation).
How to identify a termite infestation
The most commonly found termites in our houses are subterranean. These are the creature of mud tubes, sounding wood, etc problem. They also can be the reason for peeling paint from your walls. Dry wood is also another common type of termite you can encounter.
So if you found hollow wood and mud tubes anywhere around your house, you may are dealing with a termite problem. Termites can also damage the door to the extent that it is misaligned from its place.
Tips to keep termites at bay
Sunlight exposure
One of the best ways of keeping termites away is exposure to sunlight. This is the way used in ancient times to protect the house and things from termites. Allow the furniture to expose to direct sunlight for at least 2-3 days.
Exposure to sunlight will also remove the moisture from the furniture which can lead to many problems.
Essential oil treatment
Essential oil is the best approach when you want an organic and safe solution against termites. Orange oil and neem essential oil are especially good in treating termites. Once the oil is consumed by termites the essential oil starts showing its magic.
For best results spray essential oil on affected regions and frequent times. The organic solution doesn't have any preservatives so it doesn't last as long as chemical sprays can. But the good thing is using organic products provides you best result with no side effects.
The solution to eliminating a termite infestation
We can keep the termites at bay using some tricks mentioned above. But once we got the termite infestation it's necessary to use termite repellent to kill them. Whether we use organic repellent or chemical one but to kill them it's necessary.
Pai organics termite repellent
It's an organic product made with essential oil to deal with termites. It is a safe and easy-to-use, non-toxic, and eco-friendly product. Termite repellent is made with an advance formula to deal with mites organically.
It includes clove, neem, and peppermint essential oil as base ingredients. It is also added with other substances to lure termites to fall into the trap.
Use of vinegar
Vinegar is used to kill termites in multiple ways. You can either use the vinegar directly on the affected area, or it can customize by adding olive oil, water, or lemon juice for best results. The ratio of adding lemon juice is 1:2, water is 1:1, and olive oil is 1:4.
Vinegar works the best in eliminating termites when added with water or lemon juice. Use this solution to directly spray on termites to kill them and their colonies.




Sep 26, 2022

Category:

Blogs
Comments: 0