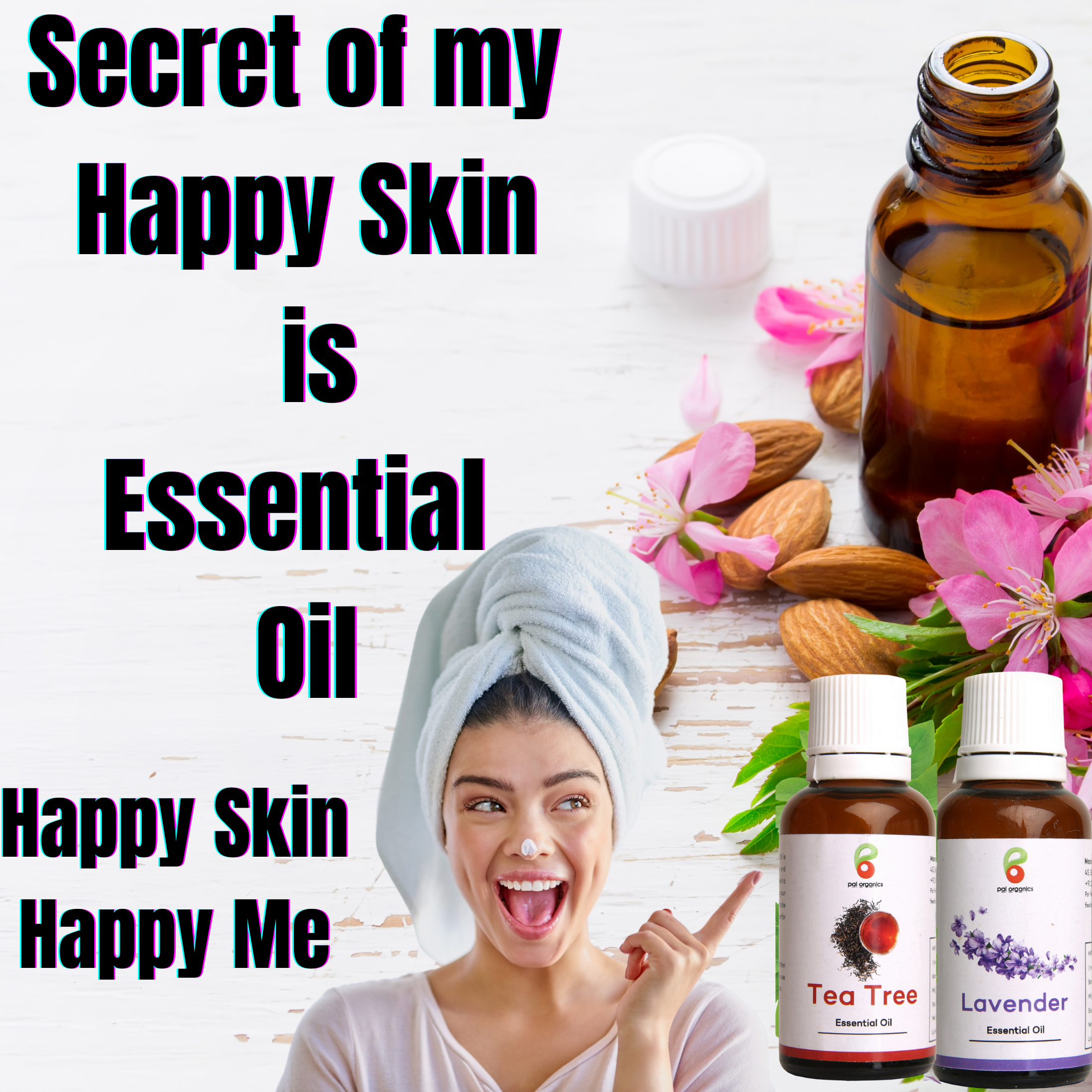 Covering skin problems with makeup or any other cosmetic product is not the solution to skin problems. The best skincare routine includes products that treat skin to heal, not cover it up. However, the skincare routine can be complicated.
Skin damage is not always an outcome of dust or pollution; it might result from trying many products, lifestyle habits, and overwashing. One more thing that can drive your skin to freak out is not caring for it at all. But, like hair, skin also needs effort and tends to be good.
To treat any skin with the best, you must know what suits best to your skin type. Cleansing and moisturizing are not enough for every skin type. Some skin needs more to medicate skin. And choosing a skincare product according to your skin type is the best start for any skincare routine.
Essential Oil for Skin Care
As for aromatherapy and hair care, an essential oil also confer maximum effects on the skincare routine. An interview held in 2016 for the magazine Aishwarya Rai Bachchan also states that "essential oils are my biggest indulgence."  
Essential can penetrate the body in three excellent ways - applied to the skin, inhaled, and ingested. From all solutions, choose the right one for you (your skin type). However, some essential oil can irritate, so you must test your skin for particular essential oil.
Test: apply to the small area of your skin and leave it for at least 24 hours to check it doesn't cause any infection.
Note: Essential oil is highly concentrated never use them directly on your skin; make sure to mix the essential oil with any carrier oil (olive oil, coconut oil, jojoba oil, almond oil).
(Also read - How Essential Oils are Extracted Manually)
Let's look at a list of essential oil that is very favorable for skin problems or glowing skin. Choose what suits best to your skin type.
Lavender Essential Oil for Dry Skin
Lavender essential oil is a multipurpose essential oil. You must have heard about its advantage for sleep and relaxation purpose. But you might need to learn how it works for skincare and dehydrated skin.
Lavender oil maintains the skin oil by regulating the sebum to make the skin neither dry nor oily.
Lemongrass Essential Oil is the best Astringent for the skin.
Lemongrass essential oil is famous for skin care because of its astringent and antiseptic properties. It works best for sensitive skin; it eliminates the extra oil production and impurities and detoxifies the skin. Lemongrass also prevents breakout and aborts the cause of pimples.
You can use it as a toner for glowing skin and tightening saggy skin.
Tea Tree Essential Oil for Skin Breakouts
Tea tree oil is the best antiseptic to fight bacteria and inflammation and stop skin breakouts. Tea tree oil is best working to treat mild to moderate skin breakouts, which are the leading cause of acne. So it helps prevent acne too.
Tea tree essential oil is the supreme remedy for those facing persistent acne problems and is like a savior.
Cinnamon Essential Oil for skin inflammation
The cinnamon essential oil has anti-fungal, antioxidant, and anti-bacterial properties and is excellent for reducing skin inflammation because of cinnamic acid compounds. The cinnamon essential oil also fights against pustules, nodules, and cysts, which are outcomes of inflammation in the skin.
Eucalyptus Essential Oil for sunburns
Eucalyptus oil has pain-relieving properties, and because of its cooling properties, eucalyptus essential oil is widely known to cure sunburns. And prevent sunburn skin from any other kind of infections.
It is also beneficial for itchy and painful skin rash and mends skin by providing moisture.
Peppermint Essential Oil for Rashes
Peppermint essential oil is eminent for its cooling property and a stockpile of cooling, as it's an extract of peppermint leaves. It cures inflammation, red patches, redness, itchiness, and any discomfort in the skin.
Peppermint oil can reduce chronic pruritus infection (skin irritation, inflammation, and rash are common causes).
Ylang Ylang Essential Oil for Pigmentation
Ylang Ylang essential oil prevents skin pigmentation and helps reduce dark spots and lightning scars. It works well for a breakout in the skin too.
Sandalwood Essential Oil as Antiseptic
Sandalwood oil is prominent in antiseptic properties. Grandmothers and mothers have used sandalwood for since long as an antiseptic for inflammation. Same as its essential oil works great for inflammation caused due to dry skin, and sandalwood essential oil also reduces irritation in the skin.
Essential Oil – Do's and Don'ts
Although essential oils are the pure form of plant material, using them directly on the skin is still unsafe. It would help if you always mixed them with carrier oil before use and, as explained earlier, do a patch test before applying an essential oil to the skin.
You should check the quality of essential oil before using them.

Make sure not to use expired essential oil.

You should always dilute the essential oil in carrier oil before use.

Don't use essential oil if it causes any irritation in the skin.

Essential oil is highly concentrated; use it on time.

Store properly and keep out of the reach of children.
The essential oil can be a savior for anyone if used correctly but can be bothersome if overdue.
Jul 14, 2021

Category:

Blogs
Comments: 0