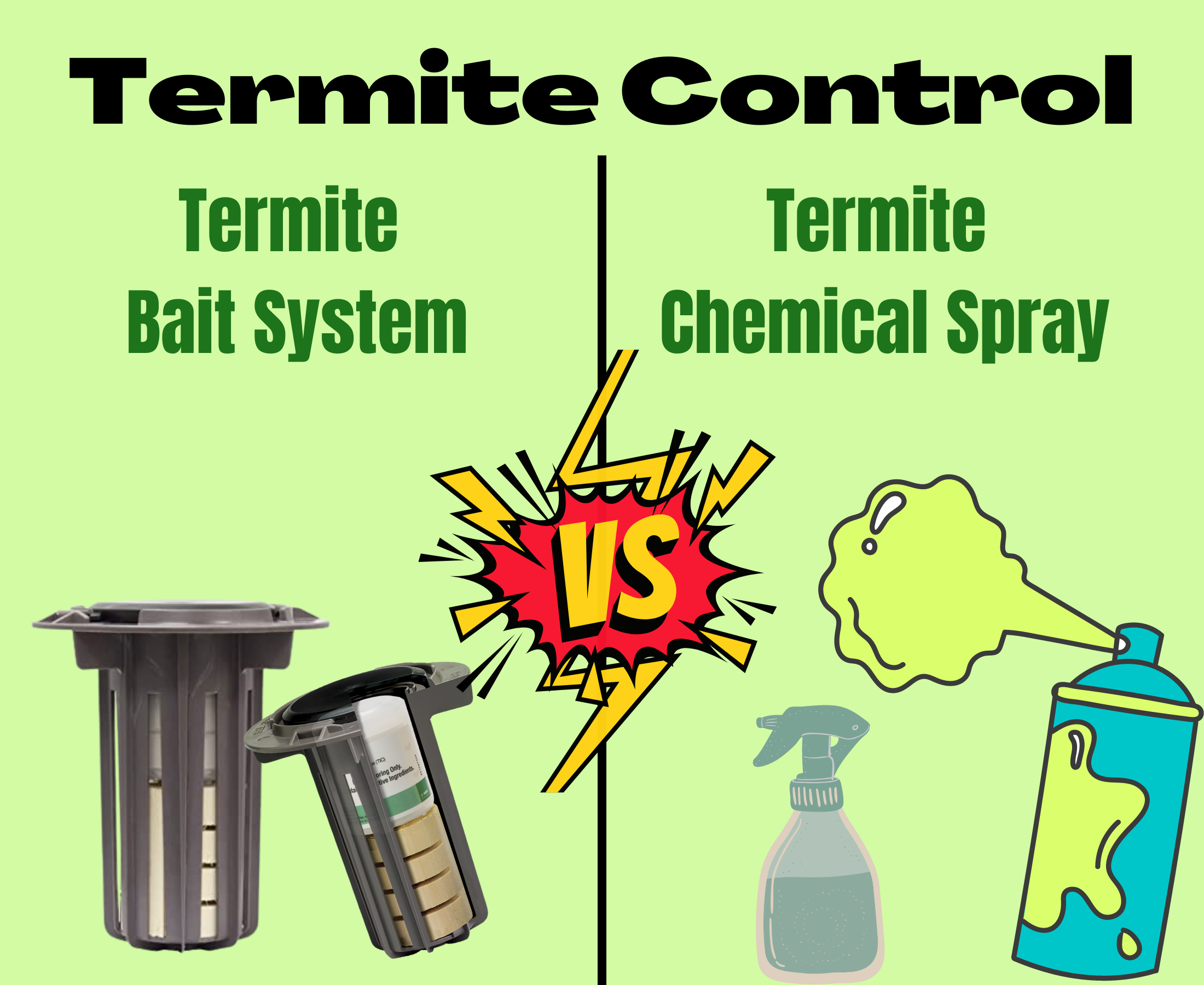 It's bliss for homeowners when they have pest-free homes. Termites cause 10-25 % of damage in the crop field, forests, and residential areas as well in around a year. This damage includes exquisite furniture, valuable papers, and wooden surfaces of the house. 
Termites are the silent destroyer of household goods. Termite infestation is a problem we can encounter in the house after adequate damage has been done. Termite infestation is also famous for being hard to eliminate. As they live in colonies and their population growth rate is quite high too. 
How to control termite infestation
Termite can be controlled using three main methods. 
Termite control before construction

Post construction termite treatment
Pre-construction Termite Treatment
As the name explains itself this treatment is done before the completion of the building. The chemical is used to treat soil, pillars, and corners of the building during or before the construction to treat termites. This is the most effective treatment to prevent termite infestation.
This method secures the foundation of our house building. 

Processors of termite treatment for soli

Soil treatment of termite starts with pits or trenches are ready. 

Once trenches are ready fill them with chemicals and wait for them to be completely absorbed by the soil. 

Once soil and surface are completely dry after absorbing chemicals, further construction steps can be taken.

Once the chemical is used soil barriers should be left as they were until the process is complete.
Note – Treatment should be avoided if it's the rainy season or the soil is wet.
The chemicals that can be used for termite treatment according to IS 8944 are "Chloro-Pyriphos 20% EC @ 1 % construction in aqueous emulsion" and "Imidacloprid 30.50 % SC @ 0.075 %". In this method of treatment, the soil is treated with chemicals n the early stages of construction. 
It is clear that harmful chemicals are used in this method so this treatment can be taken place with the help of experts.
Post construction termite treatment
Post-construction termite treatment can be done in several stages. One of them is using termite pesticide spray for all our wooden furniture to prevent the infestation in its early stages. 
Post-construction termite treatment is usually done after having a termite infestation. The key step of post-construction treatment is "Inspection". Through inspection, we can treat the problem with the best solution and avoid further infestation. Let's know about the various methods for post-construction termite infestation.
Inspection
As I have explained earlier inspection is the prior technique to deal with the problem. We can apply the best and right solution if know about the problem well. In this step, all the locations defined that got the infestation.
Termite Bait Station
A termite bait station is a safest and most effective method to use against termites. In this method, many termite bait systems are installed in our house by experts. These system needs to be in exact places to kill the termites. Termite bait systems are filled with bait to attract termites and chemicals to end termite colonies.
Bait can be placed outside as well as deal with termite colonies.
Chemical injection
Chemicals can inject directly into the holes to destroy termite colonies and protect the structure from their further infestation.
Drill-fill method
In this method, holes are made in specific places in our house. these holes fill with chemicals and seal again.
 you may interested in - How to get rid of termites in plants?
Jul 19, 2022

Category:

Blogs
Comments: 0