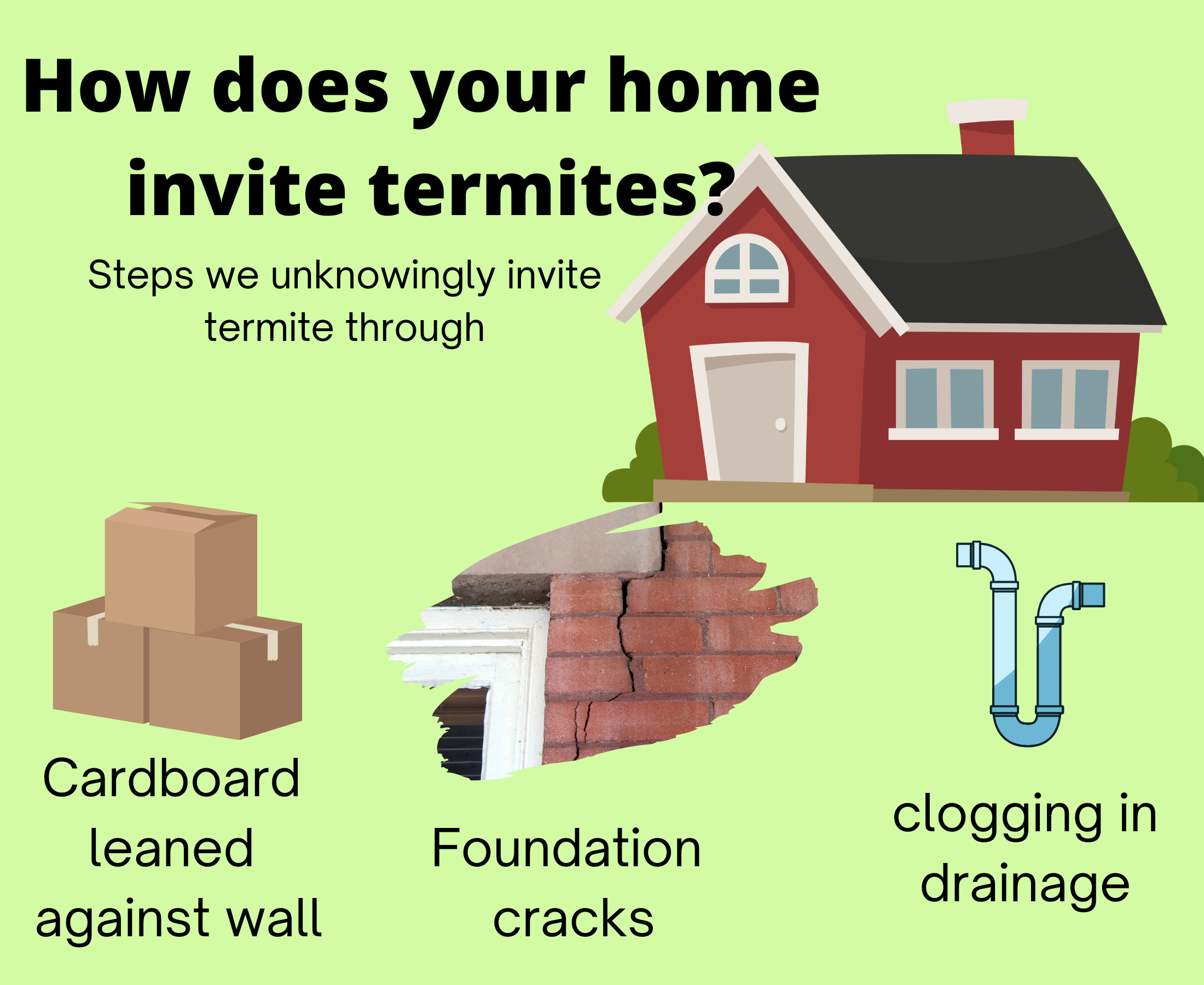 Who doesn't love his house? Of course, we do right! So how can we tolerate when some pest like termites invade our home and destroys its foundation. So why don't we consider using some steps that can save us from this tension?
There are some details you need to take care of while building your new home. To make your building last longer you must do a certain thing to protect your home. Termites can enter our house because we leave space for them. We unknowingly create the conditions that allow termites to enter your house.
Treating termites before construction starts can save your home from future destruction.
Pre-construction to reduce risk
Pre-construction termite treatment involves several practices to ensure a termite-free home. And treating the soil is the most common one among all. As subterranean termite enters through the building foundation and makes it hollow.
Prepare the site properly before construction and make sure that there no wood debris or logs are left under the building site.

Use anti-termite chemical products to prevent them from coming. Make holes and fill them up with chemicals so that termites cannot create colonies in your house foundation. Treat the corner points of the building with the anti-termite chemical.

Use anti-termite chemicals in all the cabinets and doors made of wooden.

Use termite-treated wood for your new building construction.

Leave enough gaps between soil and wooden to prevent the moisture-like problem. Or install moisture barriers to reduce the attraction of termites. Avoid direct soil and wood contact even not in the case of treated wood.

Don't leave any cracks in walls it will call termites to enter your building.

Use termite proofing collars for pipe or other things that require a concrete slab.

Make sure that water runs away properly from the foundation otherwise, it can lead to future termite infestation.

Remember to exhaust the vent clothes dryer outside of the building. Leaving the vest clothes dryer inside leads to moisture that is an ideal place for termites. Also, keep the vent safe from any blockage; especially keep the plant at distance from the vent.

Be careful not to leave any leakage problem while installing roofing and other water pipes extra. Install gutters carefully to protect the foundation from reaching the water. Also, make sure that gutters and drainage don't have any leakage.
Types of termite treatment
There are initially two types of termite treatment chemical-based or nonchemical.
Non-chemical method
The non-chemical method includes physical barriers that are installed while constructing the building.
It also includes the use of organic solutions (bio-control agents) such as nematodes and fungi to prevent termites.
One other way to prevent termites is the use of steel mesh and sands of a particular size.
Chemical treatment of termites
Several chemicals are used to prevent termites. Some famous solutions are "Liquid soil-applied termiticides", "Termites bait", "Wood treatment", and "Building material impregnated with termiticides".
The most common termite treatment is Liquid soil-applied treatment which is also known as a conventional barrier treatment. In this treatment termiticide with active ingredients fipronil, acetamiprid, and bifenthrin to name a few are used.
In addition to this use, the termite baits method is equally popular.
You might like - How to treat termites after years of construction?
Jun 27, 2022

Category:

Blogs
Comments: 0