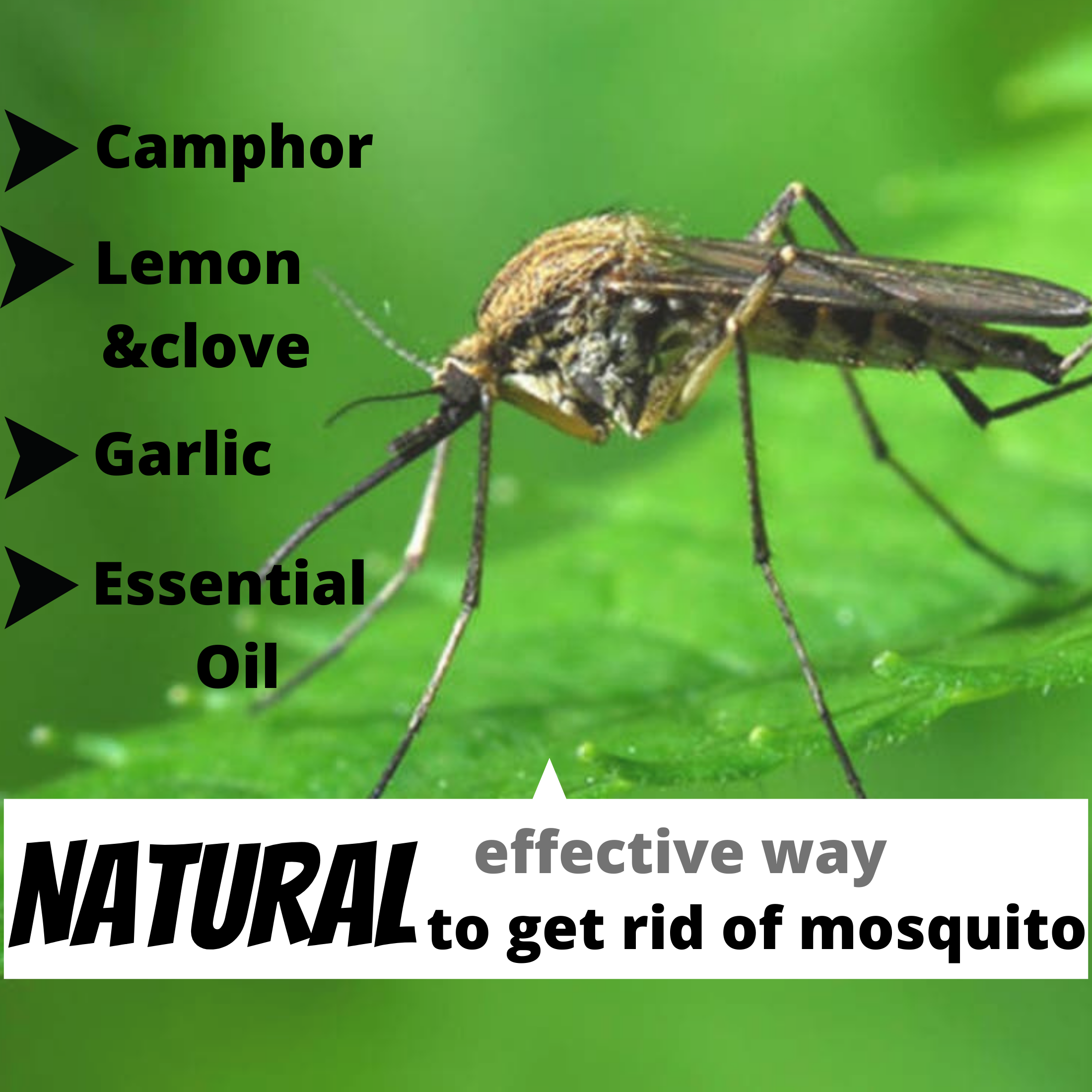 Mosquitoes are both so annoying. Mosquitoes can infuriate us by just their buzzing. And they also give red, itchy skin through their bites. Although not all, mosquitoes are also famous for escalating allergies, malaria, dengue, fever, and typhoid.
When you live in a country like India, it's nearly impossible not to face mosquitoes as a challenge. So we buy coil spray repellent, which contains chemicals to eliminate them. With the help of these chemicals, we indeed get rid of mosquitoes, but what illness do they give us?
This chemical-containing repellent is the source of breathing problems, asthma, and other respiratory system problems. Then what to do? If you are also looking for natural ways like me, then your forage has ended. Next, we will discuss the best natural ways to eliminate mosquitoes.
Natural way to stop mosquitoes from entering your house.
Mosquitoes are most irritating when they take place inside our house with us. Having them in the yard is way better than having them during bedtime. And during the night, capturing them becomes even more difficult.
Camphor
If you don't have any allergies to smoking, then choosing this technique will be the best option for you. Camphor's strong odor makes mosquitoes crazy and influences them to leave your house.
For using camphor, close all the doors and windows and light the camphor. Leave this for 30 minutes, and you will notice no mosquitoes left in your house.
Garlic
Garlic has a pungent smell which pest hate and can't stand by that odor. But when it comes to mosquitoes, they don't only run away from this smell; instead, they die if you spray garlic spray on them.  
Crush some cloves of garlic and mix/shake well with water. You can grind the garlic with water and fill it in a spray bottle. Spay the solution in every corner of the house, under the bed, tables, and all hiding places. Mosquitoes are most like to be present in hiding places.
Cloves and lemon
It is the simplest method to get rid of mosquitoes. Just cut the lemon in two halves. Then, put 2 or 3 cloves in it and place this near the windows and corners to eliminate mosquitoes.
Coffee Grounds
The coffee ground can be found in almost every house, making it the most common and effective method to use. But, unfortunately, stagnant water invites more mosquitoes around. And all you need to do is put the coffee ground in stagnant water.
Mosquitoes' eggs will float in stagnant water and eventually die without oxygen. This method will not let mosquitoes' bread live; at last, all the mosquitoes will reach their end.
Note: Mosquitoes don't have a long life, but they double up so fast that we don't realize that mosquitoes in our house are new or old.
Essential oil to keep mosquitoes at bay
Essential oil could be a great source of keeping mosquitoes at bay with a great aroma all over your house. However, there are many essential oils present that can keep mosquitoes away but the neem oil, camphor oil, peppermint essential oil, and lavender essential oil work amazingly.
We have discussed how camphor works to get rid of mosquitoes. If you are allergic to smoke, this might work for you. In place of camphor, you can also burn camphor oil. Its essence is long-lasting, and you will not see mosquitoes for long after using it.
You can also mix an equal amount of neem and lavender essential oil, dilute it with a base oil and apply it to your skin. This solution will protect you from mosquito bites. Neem oil will work much better than any repellent available on the market.
Peppermint essential oil has a chemical compound that will not only keep mosquitoes away from you. Instead, its mint smell will freshen up your whole day with freshness.
Plants as mosquito repellent
Some plants like catnip and citronella are known as pest-repellent, especially for mosquitoes. These plants will stop mosquitoes from entering your house. Keep citronella and catnip at your doorstep or in your garden. Keep mosquitoes away from your home. It will also increase the beauty of your house.
Mosquitoes are tiny and common pests that can threaten us with their presence. Although not joint, they cause dangerous health effects, but it takes no time if they spread diseases like malaria and typhoid.
Also, read - Buy the best pest control online.
Jul 24, 2021

Category:

Blogs
Comments: 0