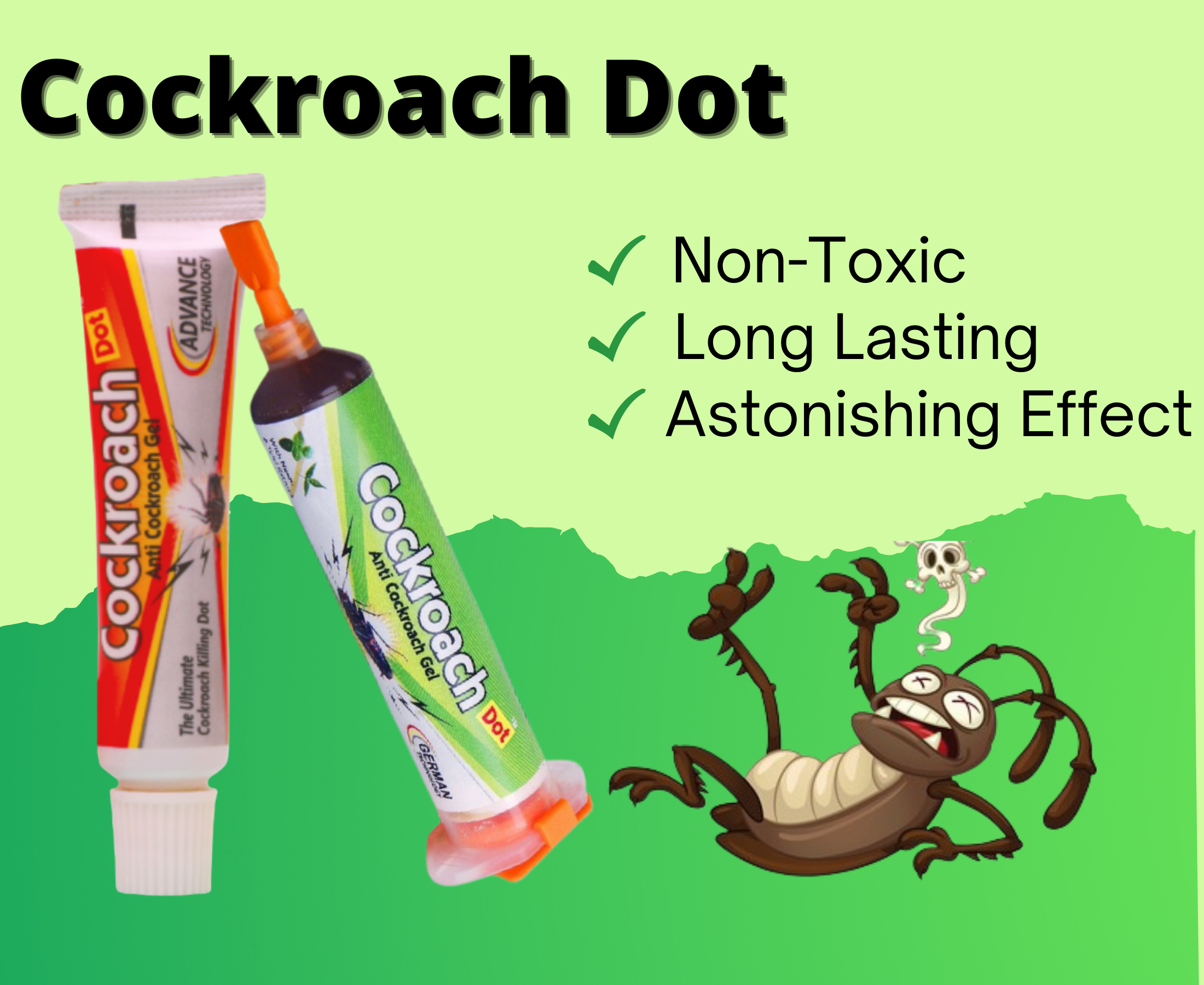 When we suffer from cockroaches than the best solution that comes to mind is cockroach gel bait. Cockroach gel bait is considered the best solution against cockroaches, as it is a hassle-free solution.
But when you are dealing with pest-like cockroaches many questions arises before using anything. Will it be safe around pets or kids? Will the gel leave the stain behind? Can it be used mixing in water? How to use it for the perfect result?
So for our users and other people as well, we come up with the answers to your every question. Let's dig into to know everything about cockroach gel bait.
How to use gel bait?
Gel bait should be used as small dots (take dot size as small as pulse grain). Apply the gel dot in every corner, in corners of drawers, behind the fridge, under the gas stove, under the sink, and also cupboards.
Except this is how much distance gel bait should be placed depending on the cockroach infestation level in your home.

Use dots in every one-meter distance if you are suffering from high cockroach infestation and want to quickly control.

You can also use 3 to 5 dots in ten linear feet distance for cockroach infestation.

And only one to three dots will be enough in case you don't have a highly infatuated house but are troubled with cockroaches.

Note – Make sure to apply the gel bait to the dry area only, so while applying the places like under the sink dry the area well.
Is gel bait safe around kids and pets?
Pai Organic Cockroach Dot gel bait is internationally approved as an organic product. So it is completely safe around kids and pets as well.
It is made by an advanced formula that starts working on killing cockroaches within three hours. Cockroach Dot effectively terminates all species of cockroaches.
The active ingredient in the product is "Fipronil" which is internationally approved as the fastest cockroach killing substance.
Will it leave any stain after applying?
No, Cockroach Dot doesn't leave any stain. In any case, if gel bait is left at the place you applied it, you can simply wipe it with a wet towel.
If it still leaves some evidence after just washing the area with soap and water will completely clean the area.
How does the gel bait work?
The cockroach dot has an attractive fragrance for cockroaches, which invite cockroach to eat the bait. And the active ingredient present in gel bait works on terminating their existence from your house.
Cockroach dot doesn't kill the cockroaches instantly but kills them after two to three hours. Cockroaches eat the bait and roam around. According to cockroaches essence, they will go to their nest to invite other cockroaches by feeding them what's on their body.
And all cockroaches end up consuming the bait. By this process, a complete nest of the cockroaches is destroyed by cockroach gel bait.
Is gel bait solvable in water?
Yes, the gel can be the one with water. Cockroach gel is completely solvable in water. But it should be mixed with water.
Gel bait completely lost its power of killing cockroaches if it was diluted with water.
Dec 21, 2021

Category:

Blogs
Comments: 0