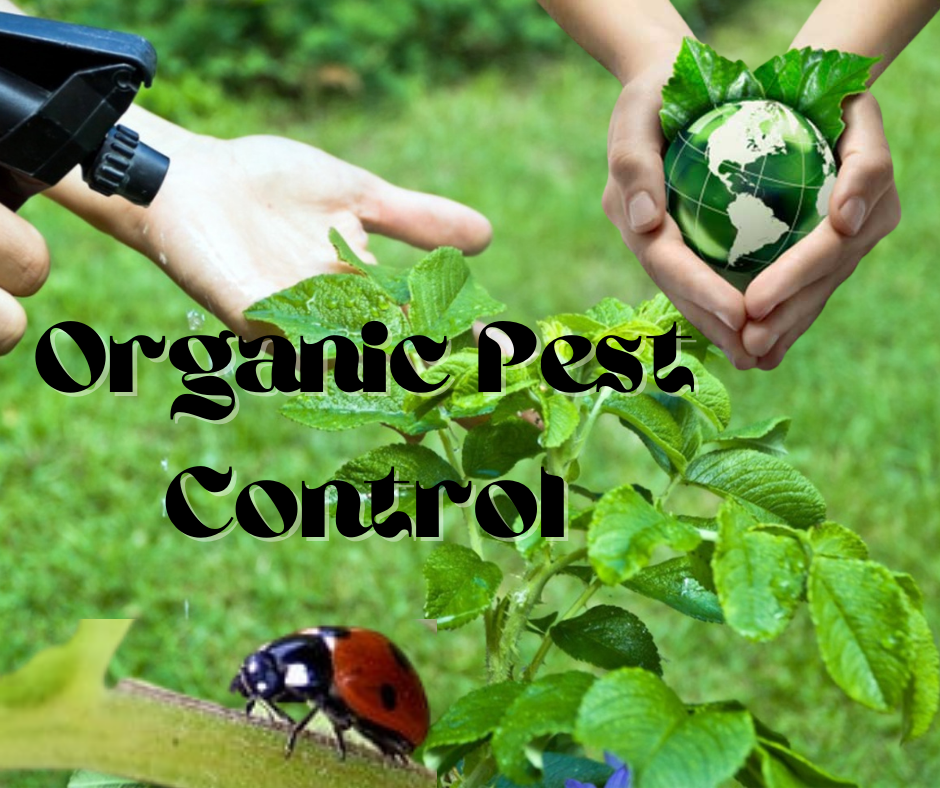 As soon as spring comes homeowners have to face the pest problem as well. These insect problems got even more dangerous when you have kids or pets.
When it comes to solving pest problems there are two solutions either you choose the natural or organic method or the chemical-based solution. The organic solution leads you to a safer solution whereas chemical products can cause more damage than the solution.
Organic product has ingredients that are 100% harmless to human and cause no bad effects on the environment. Organic methods can give you satisfactory results but it comes with some challenges to face.
What is organic pest control?
Organic pest control is a program that includes the use of organic or natural pesticides to get rid of pests. Organic pesticides are made of earth minerals and minerals by plants.
There is also a myth about organic pest control that no pesticides with chemicals are used in it. But the truth is chemicals retrieved from the plant are used in the organic way of pest control.
Also read - What is organic pest control?
Why organic pest control
Organic pest control offers a variety of benefits to nature and a person's health than conventional pest control. Some of them are
Environment friendly

Non-staining

Safe around kids and pets

Low odor

Organic pest control is less harmful to people with allergies like asthma.
Benefits of organic/natural pest control
The only reason people don't like to opt for organic products are they think they will not be as effective as a chemical product. But the organic product has been proved as effective as any other chemical-based.
The organic product even provides you better results for a longer time whereas chemical-based instant results will also stop in a short time.
Organic pest control safe for home
Taking the route of organic pest control will make sure safety of your family members and your pets. Organic pesticide doesn't include harmful chemicals. It doesn't trigger people with allergies and is safe to use around.
Safe for environment
Synthetic products harm the environment the only difference is some product does slowly some give instant effects. Chemicals that have been used in synthetic pesticides stay on earth for a longer time and harm it continually.
Organic products tend to help the environment to grow such organic pesticides in the garden will increase the soil fertility in addition to nutrients whereas chemicals will only add nutrients.
Long term advantages
We often see the quote that says "Pest control is health" this seems too wrong when we use chemical-based pesticides. Some of the pest control products that consist of chemicals in them may not show any health hazards immediately but can leave longer exposure.
Instead of having long-term exposure to chemicals, paying a little bit more for the organic product will save your life and environment.
Organic solutions are prominent to provide long-term results in any field.
You may found useful - DIY pest control for residence
Preserve your landscaping
Chemical use on the landscape can finish the fertility and durability of the soil little by little. By using organic products you can save your land from chemicals, losing fertility, and land's own capacity for growing plants.
The challenges
Cost is the big factor where organic products lack behind. But organic products are a better alternative to pesticides; they might be a little costlier but provide longer-term results.
Another factor where users tend not to use organic products is the slow result. But nowadays organic products give results as fast as any other product. Though some product doesn't provide a speedy result, this is better than the bad impact of pesticides on your health and environment.
You may interested in - What are the charges for pest control in India?
Apr 08, 2022

Category:

Blogs
Comment: 1