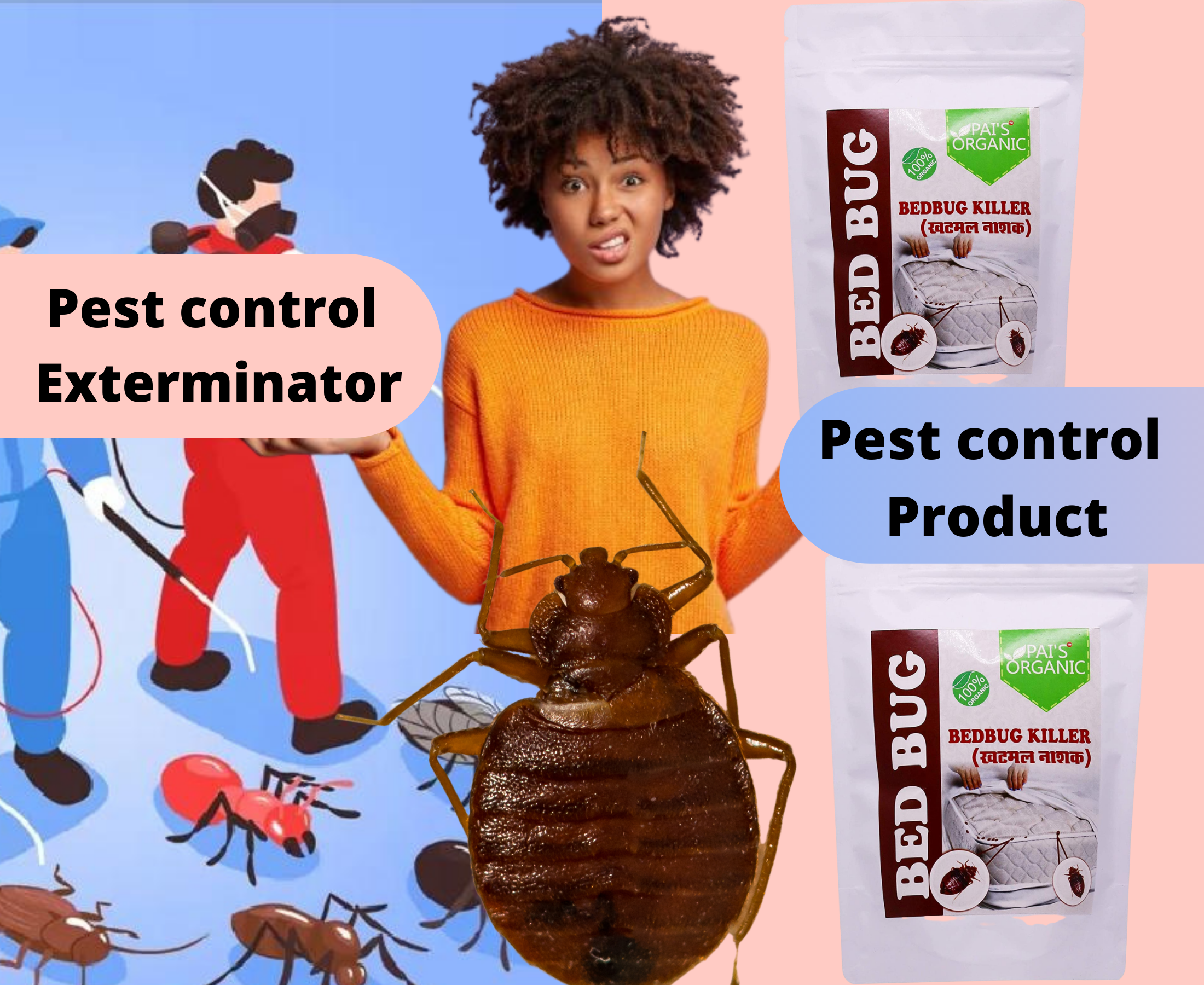 The bed bug is one of the most difficult pests to deal with. Sometimes we don't even get to know that we have a bed bug infestation. When it comes to bed bugs mostly people choose to call pest control exterminators to get rid of bed bugs.
Some people still choose Do-It-Yourself pest control or organic pest control instead of chemical. DIY pest controls are a lot cheaper than calling a pest control exterminator. When it comes to effectiveness both methods are equally effective if applied with proper application.
Bed bug problem needs patience and hard work to get rid of. Bed bugs are so tiny to hide easily in small cervices and cracks as well. When you have a bed bug problem in such a place like an apartment then you must call experts to deal with them, as they are so fast and tiny to move from apartment to apartment.
What is bed bug control/pest control?
Bugs/ Pest control is a process of eliminating these little annoying bugs from your house. Which are harmful to human health to have nearby.
Bed Bug Killer Prize Online
Prize for bed bug killer may be differing with a brand name, variety, and many more reasons. Organic and chemical-based bed bug killers also have a different prize. Bed bug control exterminator is one of the most expensive pest control treatments. And the price depends on the area of accommodation.
Organic Bed Bug Killer
Pai's Organic Bed bug Killer
Pai's organic bed bug killer is prepared by natural minerals of the earth using a complicated but special formula to get rid of bed bugs and their eggs permanently.
It comes in very fine powder which kills every stage of bed bugs with the dehydration method.
It is completely eco-friendly, organic, herbal, and 100% effective.
It has a very easy mechanism and Hassall-free method. It is also an odorless and non-staining formula.
Pai's bed bug killer is available at Amazon.in, Flipkart, and Paidepo.com.
Bed Bug killer pest control Exterminator
Home is a place to live peacefully for us, not for bugs. Pest exterminators are the expert to keep these filthy pests away from your house.
Pest control service for bed bugs control costs Rs 1000 for a standard 1bhk house. It can go up to Rs 5000 according to the size of the accommodation.
How much time is needed to control bed bugs?
The time needed for bed bugs treatment again depends on many factors like the area of premises. Sometimes it just requires one session treatment to terminate the bed bugs problem, but sometimes it takes more than one shot to eliminate bed bugs.
Depending on the area and the number of the person doing treatment, vital one hour to 5-6 hours to spray the complete accommodation to eradicate bed bugs.
In case of treatment requires a second session to eliminate bed bug, mostly the second session is scheduled within two weeks. Similarly with DIY pest control treatment if a bed bug doesn't leave your house in one go then a second treatment must be scheduled within two weeks.
It is recommended to keep children and people with allergies away from the area of treatment.
You might like - Is Bed Bug Toxic for Health?
Sep 11, 2021

Category:

Blogs
Comments: 0